We Have Created a Matchmaking System For Your Business
Matchmaking enables you to search for the right contacts, products and solutions before the event.



• User-friendly online platform
• Detailed exhibitor and product data
• Easy-to-use filter options in our database
• Convenient and online – arrange your meeting pre-event
• New leads every day

And This is How You Can Take Part in Our Matchmaking Programme!
• Register for our shows using the online invitation form on our website. Your Registration Data will be automatically transferred to your Matchmaking Profile.
• The more details you supply regarding your interests and details, the more precise your search results and recommendations for potential business matches online will be.
• Your business matches will be sent automatically to the same e-mail address you have used during registration.
• You may update/edit your user profile anytime on MyTuyap platform by using your e-mail address and online invitation number.
• Use the matchmaking platform to explore our exhibitor database and send your meeting requests to interesting potential partners.
MyTuyap Mobile Application – Most Convenient Way to Explore the Fair!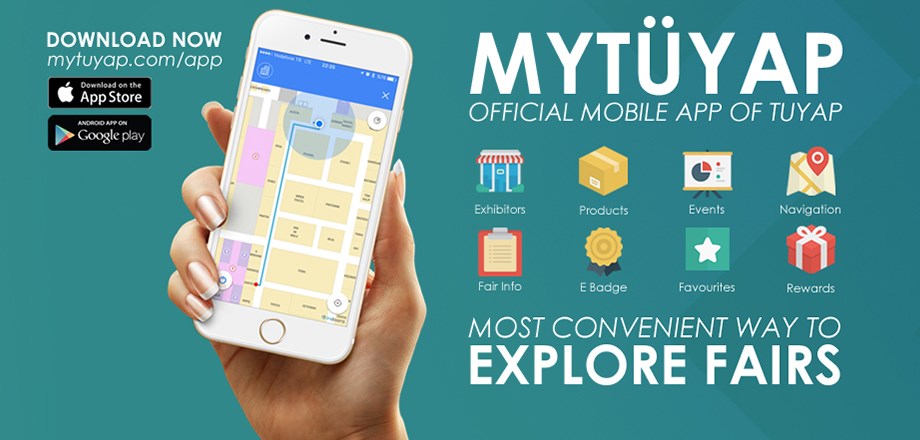 We offer a unique and effortless experience with superior features such as Indoor navigation, detailed exhibitor filtering, event schedule and e-badge.
Download
MyTüyap for the easiest and most efficient fair experience.